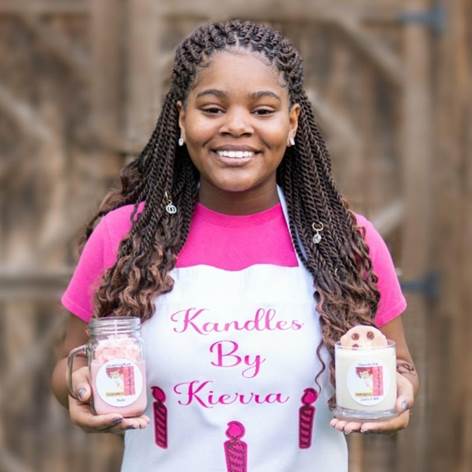 PLS was proud to be the presenting sponsor and corporate financial sponsor of Idea Tank for KidsTM. This "At Home Entrepreneurship Competition for Kids" took place on June 30, 2020. Idea Tank for Kids is an entrepreneurship competition for kids age 8-13. This year's event took place over Zoom with almost 1,000 people watching.
Founded in 2019 by award-winning children's author Lowey Bundy Sichol, the goal of Idea Tank for Kids is to give kids an opportunity to learn, develop, and hone in on their entrepreneurial skills. Almost 100 kids from 16 states entered the competition. From those entries, 20 kids were chosen to pitch live, via Zoom, at the event. They each had five minutes to present their ideas to the judges and answer questions.
The grand prize winner was Kierra Perkins, 13, from Tennessee with her business Kandles by Kierra. After making a "kandle" for her dad for Father's Day, she decided to start a candle business. The audience voted for their favorite as well – Kennedy Solaru, 13, from Washington, DC with Kid Tutoring Services. Kennedy is fluent in Chinese and wanted to teach others.
PLS was honored to be able to support this event and to do our part to encourage the next generation of entrepreneurs.
For more information on the event: www.IdeaTankForKids.com